Postgraduate study
Below you can find more information on UoM postgraduate study opportunities and research areas. You can also search for Masters courses via The University of Manchester website.
Experimental Medicine
Experimental medicine aims to identify mechanisms of disease and demonstrate proof-of-concept evidence of the efficacy and importance of new discoveries or treatments. There is an increasing need for graduates who can undertake basic and clinical research and translate it into improved treatments for patients.
Students learn about the design, leadership and delivery of high-quality early clinical studies to industry-relevant timescales, through taught units and projects directly related to experimental medicine. Students benefit from the expertise of a range of academic and clinical staff providing the skills needed to work in early phase clinical studies. The programme has attracted applications ranging from nurses, doctors, and pharmacists, to clinical researchers, research programme managers, and clinical trials co-ordinators.
The MRes Experimental Medicine programme offers pathways in:
Advanced Therapy Medicinal Products
Advanced Therapy Medicinal Products (ATMPs) are new medical products that use gene therapy, cell therapy, and tissue engineering. This is a fast paced and rapidly evolving area of medicine which is increasingly being used to treat a broad range of malignant and non-malignant diseases. Students are introduced to the area ATMPS and how products go from the lab through to clinic, as well as the design, delivery and regulation involved in AMTP clinical trials.
Students benefitted from a range of face-to-face teaching and learning methods from clinical, academic and industry partner experts, with CPD opportunities also available.
Health Data Science and Health Informatics
Health Data Science aims to create a new breed of scientist who can understand the healthcare sector and medicine, how data is collected and analysed, and how this can be communicated to influence various stakeholders. The drive towards personalised medicine presents an opportunity for changes in healthcare delivery.  Making the best use of health data can improve the understanding of relationships between treatments, outcomes, patients and costs.
This course encourages creativity, critical thinking and reflective practice, with students benefiting from multidisciplinary working and sharing knowledge and skills.
Health Informatics
Health Informatics looks at how information and information technology are used in the organisation and delivery of health and care. Digitisation offers a way for health and care services to share information through integration of data, patient-focused systems and using data to drive improvements.
Students learn about the different types of information systems and technologies that are used in healthcare, how they are commissioned, designed, implemented and introduced into use, and how the data that they are used to capture can drive improvements in care.
The MRes definitely helped me learn more about what is involved in developing early phase trials, particularly trials in areas beyond lymphoma and oncology.
Annie Tivey, MRes Experiement Medicine student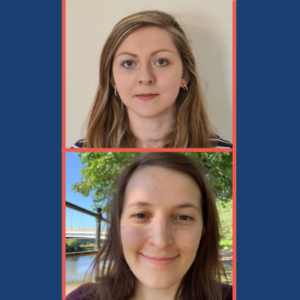 Blog – My MRes in Experimental Medicine (Cancer) – Annie Tivey and Erin Peat
Read more about the MRes in Experimental Medicine programme in Annie and Erin's blog.