Dr Colette Inkson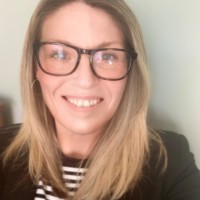 Manchester Biomedical Research Centre
Innovation and Partnerships Manager
colette.inkson@mft.nhs.uk
With a background in academic research, Colette has over 20 years professional experience working in a variety of life sciences sectors at institutions within the UK, USA and Israel.
After obtaining a PhD from York University, Colette spent 12 years in post-doctoral research before moving into research management where she has successfully managed a number of large-scale projects and multi-partner consortium, delivering translational research spanning multiple higher education institutions and industry.
Colette has expertise supporting research at the interface of the NHS, academia and industry working across multiple commercial sectors (medical technology, in vitro diagnostics, data and artificial intelligence, early phase experimental medicine) and research disciplines, previously in Industry Liaison roles for the University of Manchester (Manchester's Medical Research Council molecular pathology node (MMPathIC), and Manchester University NHS Foundation Trust (Diagnostic and Technology Accelerator (DiTA), NIHR Manchester Clinical Research Facility (CRF) and NIHR Manchester Biomedical Research Centre (BRC).
As Innovation and Partnerships Lead, Colette supports commercial activity and industry strategy across both Manchester BRC and Manchester CRF. In this role Colette manages the Innovation and Partnerships team and the delivery of a programme of strategic activities to support our commercial work. In addition, the Innovation and Partnerships team manages relationships with our key strategic partnerships, as well as providing support to some of our commercial collaborative research and intellectual property (IP) management, linking with teams across our partner organisations to aid the translation and exploitation of generated IP.
Twitter: @colswebb