Why alopecia research matters – Lisa's story
Alopecia Awareness Month raises awareness of hair loss every September. The Royal College of General Practitioners register estimates there are around 400,000 people in the UK with the most common form of hair loss, alopecia areata (AA).
For Alopecia Awareness Month 2022, Lisa Hewitt has shared her personal alopecia journey and what being a part of a hair loss research study has meant to her.
In early November 2018, Lisa noticed a spot in the parting of her shoulder length hair that was much wider than the rest.
Looking more closely, the then 47 year-old, found a small bald patch at the top of her head.
Lisa, who lives in Whalley Range, contacted her GP who advised her this could be stress-related, and the hair should grow back, but to return if this did not improve.
Lisa monitored this and when the size of the bald patch increased, Lisa returned to her GP who sent her for blood tests.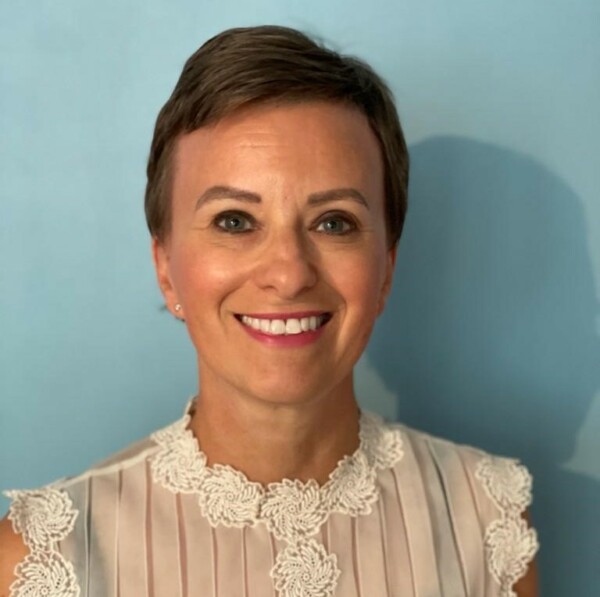 Lisa said: "Within five to six weeks, from noticing the initial spot I was losing a lot of hair, it was getting harder to cover it with existing hair and one side of my scalp was now showing. It was approaching Christmas, and although losing my hair was very stressful and upsetting, I felt I just had to get on with things and carry on as if nothing was happening."
"However, when getting ready for the 21st birthday celebrations of my best friend's son, a massive patch of hair just came out when I was showering.
"I arrived at the party very upset and shared with my friend what was happening. I was devastated, I knew I couldn't have a meltdown there and then, but I wondered in that moment how I was going to continue to carry on as if nothing was happening. I was worried about being seen in public again after this."
When the results of the blood test came back in early January 2019, she was informed there was no indication as to why she was losing her hair, however she was referred to Dr Matthew Harries, Consultant Dermatologist at Salford Royal, which is part of Northern Care Alliance NHS Foundation Trust.
It was at this point that Lisa took some time away from work and sought counselling, provided by her employers, which she found very helpful.
The Partnership Marketing Manager had very little hair by this point. She had her remaining hair cut into a 'short bob' and also began to wear a head scarf.
About the condition
One of the most common types of hair loss is called alopecia areata (AA), an autoimmune condition, whereby the immune system – which normally protects the body from viruses and bacteria – mistakenly attacks the hair follicles. Lisa was given steroid cream and steroid tablets (which suppress the body's immune system), to treat the hair loss.
Although the initial treatment was unsuccessful, Lisa returned to work.
She said: "I knew I couldn't hide away forever, and I was worried that if I kept away from my normal life for too long it would be too hard to return.
"I did struggle most days with dealing with my appearance and thinking about the process of wearing scarves or hairpieces. Although I did invest in some fabulous hair pieces!''
When the opportunity to take part in a National Institute for Health and Care (NIHR) Manchester Biomedical Research Centre (BRC) study at Salford Royal (using a therapy which has since become a standard NHS treatment), Dr Harries, who is deputy lead of the Manchester BRC Inflammatory Hair Diseases Programme, referred Lisa to the study.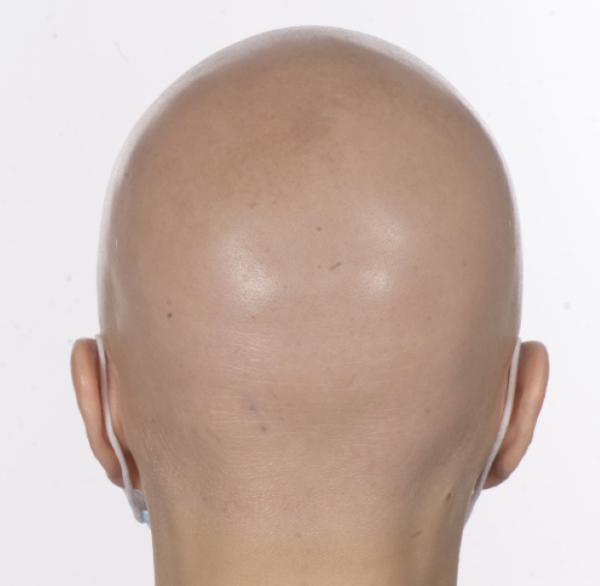 By this time, Lisa had lost all of her hair, including eyebrows, eyelashes and body hair.
Lisa said: "I struggled with the way I looked and found it hard to accept it. I know that many people are able to accept and embrace this condition, and I admire them for that, but I had not been able to.
"Because I couldn't accept the way I looked, I didn't seek out support groups. That was just my approach, but I know others do benefit from being part of a support network."
Study treatment included applying a liquid chemical called diphencyprone (DCP) to her scalp. DCP stimulates the body's immune system, causing inflammation on the surface of the skin and diversion of white blood cells away from the hair follicle, allowing hair to regrow. She also began taking Minoxidil tablets, a treatment that can be used to treat female pattern baldness, which stimulates hair to grow for longer. Treatment began in September 2019 and was paused from March 2020 to November 2020 due to COVID-19 restrictions.
In November 2021, following a year of regular treatments, Lisa began to notice some dark patches on her scalp. On closer inspection she realised this was hair growing back – 'in lines and blobs'.
This continued and by March 2022, she had nearly full coverage of very short hair. By May of that year, Lisa felt able to go out into public without a scarf or a wig, and several months later Lisa now has a full head of hair.
"I am so pleased to have been a part of this research. It really has helped me tremendously and improved my confidence which had been affected, probably more than I and other people realise.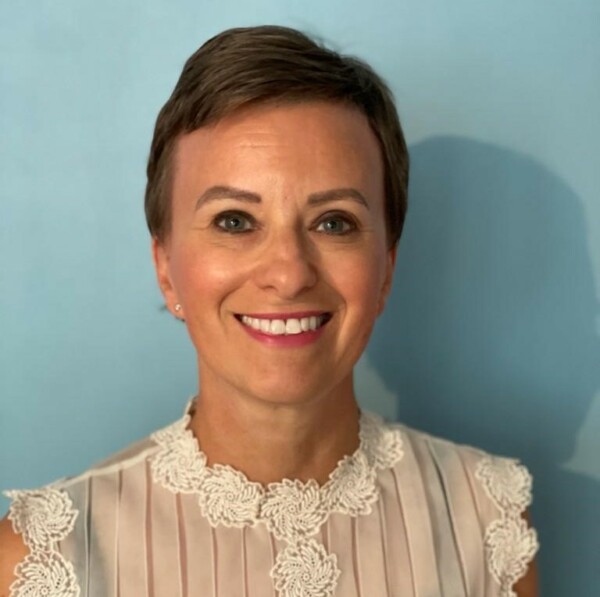 "I know that many people are able to handle this condition in very positive – and braver –  ways than I was.
"I was always hopeful that this treatment would help me to regrow my hair and I was prepared to continue with the treatment to give it a chance to work. I am incredibly glad that it did help me, and I am also pleased that others are now also able to benefit from this treatment."
Read the blog about alopecia by Dr Matthew Harries for more information on this type of research.