NIHR Manchester Biomedical Research Centre
The NIHR Manchester Biomedical Research Centre (BRC) is the largest BRC in the North of England and the beating heart of translational research across Greater Manchester, transforming scientific breakthroughs into diagnostic tests and life-saving treatments for patients.
Awarded £28.5million (2017-2022), Manchester BRC brings together world-leading researchers based at The University of Manchester and three of the country's foremost NHS Trusts, with a vision to drive health improvements and lasting change for all through creative, inclusive and proactive research that identifies and bridges gaps between new discoveries and individualised care.
Manchester BRC is driving forward pioneering research in the areas of cancer (prevention and early detection, advanced radiotherapy, precision medicine), inflammation (musculoskeletal disease, respiratory disease, dermatology), and regenerative medicine (hearing health). These research themes are underpinned by cross-cutting themes in biomarkers, informatics and data science, and a rapid translational incubator that brings together key infrastructure in Greater Manchester essential to clinical study design and delivery.
Read more
Recent News & Events
Professor Ian Bruce gives a round up of November's news and developments for the NIHR Manchester Biomedical Research Centre (BRC).
Continuing our Innovator Insights blog series, some of our speakers from our 'commercialisation as a route to clinical impact' session discuss different commercial routes for researchers, and their top tips for doing this in practice.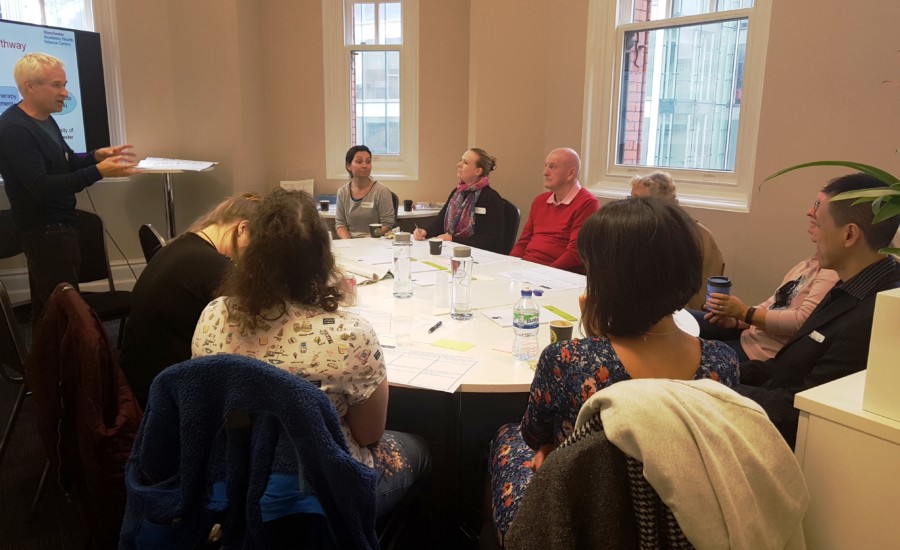 You can help shape our research
There are plently of opportunities for people to help shape our research plans. Research is vital to help us understand more about a particular disease or condition and how to treat them.
Read more