Revolutionising the evaluation of COPD flare-ups research outcomes to help COPD patients breathe
On World COPD Day, Dr Alexander Mathioudakis, NIHR Manchester Biomedical Research Centre (BRC) Respiratory Theme Researcher, and John Linnell, patient participant, discuss the study: 'A core outcome set for clinical trials evaluating the management of chronic obstructive pulmonary disease (COPD) exacerbations.' They explain how this international study will revolutionise the way COPD exacerbation research outcomes are evaluated and how this could benefit COPD patients in the future.
Dr Mathioudakis, the study co-lead, is also Honorary Lecturer in Respiratory Medicine, at The University of Manchester.
Dr Alexander Mathioudakis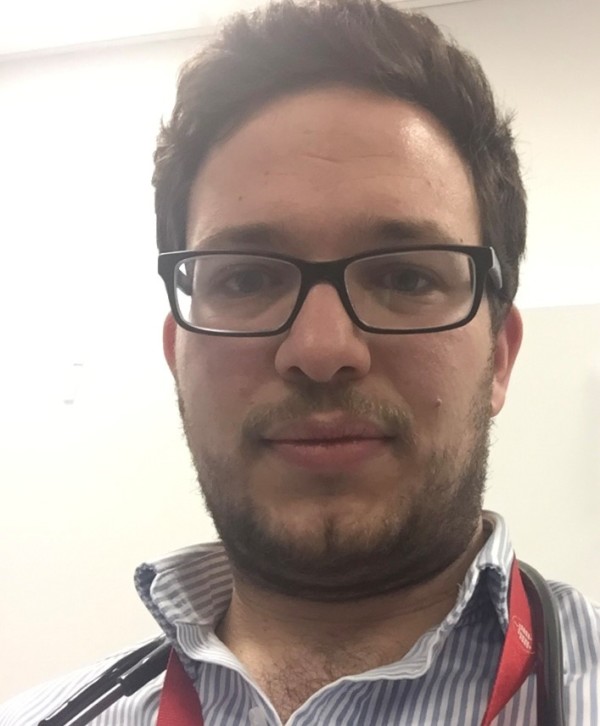 More than one in ten people over 40 years old suffer from COPD. The persistent symptoms of COPD include breathlessness and cough, and it can limit someone's ability to complete their daily activities or to socialise, and sometimes even their ability to care for themselves.
One in three people with COPD suffer from worsening of symptoms (also known as exacerbations or 'flare-ups'), every year. Exacerbations are responsible for one in eight cases of all hospital admissions in the UK and COPD is the third leading cause of death globally.
Unfortunately, the treatment of COPD exacerbations has not changed for decades, and testing whether a new drug is effective for patients with COPD flare-ups is complex.
One of the main challenges is selecting the most important 'outcomes' to test new treatments against. An outcome is how a clinical trial assesses if a new treatment works and is safe. For example, one trial may test whether a medication can prevent hospital admission; another whether it can prevent future exacerbations. Other trials might test whether a treatment can prevent death, or whether it affects inflammation in the lungs of patients.
As a result, many trials do not answer some of the most pertinent questions that could help clinicians and patients to make informed decisions around whether a treatment is safe and effective. Also, the variability in the design of different trials means that we cannot compare or group their results effectively.
How was this problem addressed?
To address this issue, as a part of this study, we brought together a global, multidisciplinary group of patients, health professionals, and clinical academics. We wanted to know what outcomes were important to people across the world.
Our aim was to develop a 'core outcome' set. This is a globally agreed group of critical outcomes of COPD flare-ups that should be tested in all future clinical trials of COPD exacerbations treatments. This project was endorsed by the European Respiratory Society and supported by the European Lung Foundation.
Our international group developed a list of all different outcomes of COPD flare-ups by searching the literature and by interviewing patients with COPD from across the world. Then, over 1,000 health professionals, researchers, patients with COPD, and other stakeholders worldwide were asked which outcomes they thought were the most important.
The results showed outcomes that should be prioritised included death from any cause, and serious adverse effects from treatments. Following further discussions our group presented an internationally agreed core outcome set and guidance about how to assess each of these outcomes. The European Respiratory Society endorsed this document and strongly recommends that all future trials use these outcomes.
How will this improve COPD treatment?
It is expected that all clinical trials of COPD flare-up treatments in future will test the outcomes that were included in the core outcome set. As a result, clinicians and academics will be able to judge earlier whether a novel treatment is safe and effective. Also, the important process of comparing results of different trials will be simplified.
The DECODE-NET (DisEntangling Chronic Obstructive pulmonary Disease Exacerbations, an international clinical trials NETwork), an international clinical trials network co-led by Professor Jørgen Vestbo,  Manchester BRC Respiratory Theme Lead and COPD Co-Lead, and Professor Alberto Papi, Professor of Respiratory Medicine and Vice President of the School of Medicine at the University of Ferrara, Italy, has already committed to using the core outcome set in all future trials led by the network.
The study has been published in the European Respiratory Journal, the flagship journal of the European Respiratory Society.
John Linnell was a patient participant in the study 'A core outcome set for clinical trials evaluating the management of chronic obstructive pulmonary disease (COPD) exacerbations.'
He lives in Viroqua in Wisconsin, USA and was diagnosed with COPD 16 years ago.
John's story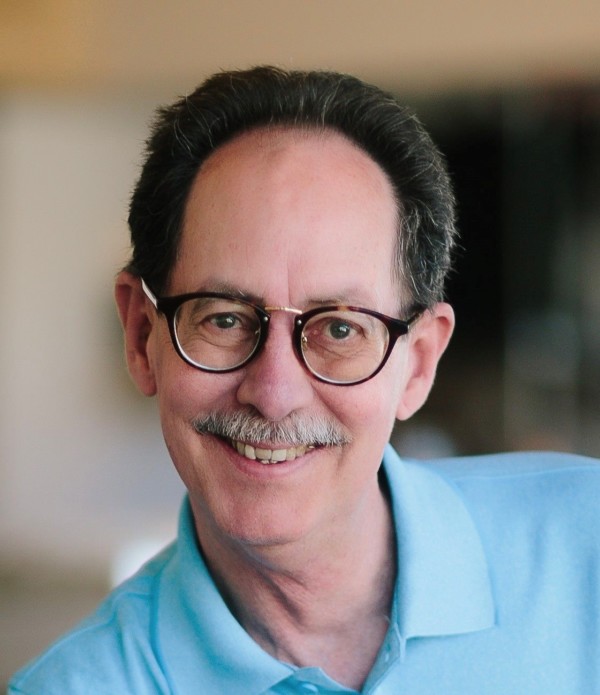 Working together, as patients as well as doctors, this large global effort has helped to identify the core outcomes in COPD research that really matter. This will ensure that research carried out anywhere in the world will have the same goals.
As COPD is a progressive disease it has slowly taken a toll on my ability to be as active as I used to be. However, by taking a proactive role in understanding what I can do to slow the progression I have been still been able to have full and busy life – albeit at a slower pace than before.
Because I have COPD, I know from my own experience that exacerbations can be quite scary. It is worse than just having a moment when it is difficult to "catch your breath." The feeling of breathlessness leads to anxiety and fear, which in turn increase the symptoms.
For family and friends to witness an episode of complete breathlessness can be very frightening. They cannot fully grasp what is happening because they have never experienced it themselves.
I became involved in this study because I truly feel that patients both need to be, and want to be, partners in research. I truly believe this saying: "If it's without us, it's not about us."
What COPD patients want is really quite simple. We just want to breathe.