Phone app study to track scleroderma ulcers
Researchers at the NIHR Manchester Biomedical Research Centre (BRC) have launched a major new project to develop and test a mobile phone app to help people with the connective tissue disease scleroderma.
Also known as systemic sclerosis, one of the condition's most common symptoms is painful sores on the tips of the fingers – and sometimes toes – which can have a major impact on everyday life.
Around half of the 10,000 people in the UK with scleroderma experience these sores – known as digital ulcers – which are often slow to heal. They are usually treated with medications to improve blood flow and with careful wound care, but these aren't always effective and new therapies are urgently needed.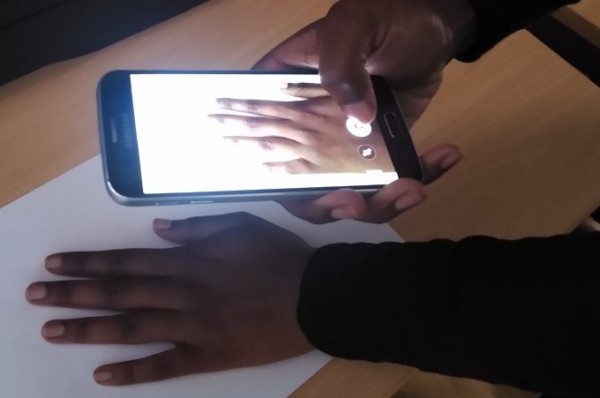 Manchester BRC aims to transform scientific breakthroughs into lifesaving tests and treatments for patients. Our Musculoskeletal (MSK) research theme focuses on using biomarkers and personalising care and treatments across common conditions, such as arthritis and inflammatory and connective tissue disorders. One thing holding back the development of new treatments for scleroderma is a lack of clear indicators showing how well drugs perform in clinical trials.
Now researchers based at Salford Royal NHS Foundation Trust (SRFT) and The University of Manchester (UoM), both part of the NIHR Manchester BRC, are developing a smartphone app which will allow patients with scleroderma to photograph their ulcers and also record key clinical details (for example severity of pain) so they can be monitored over time and assessed accurately.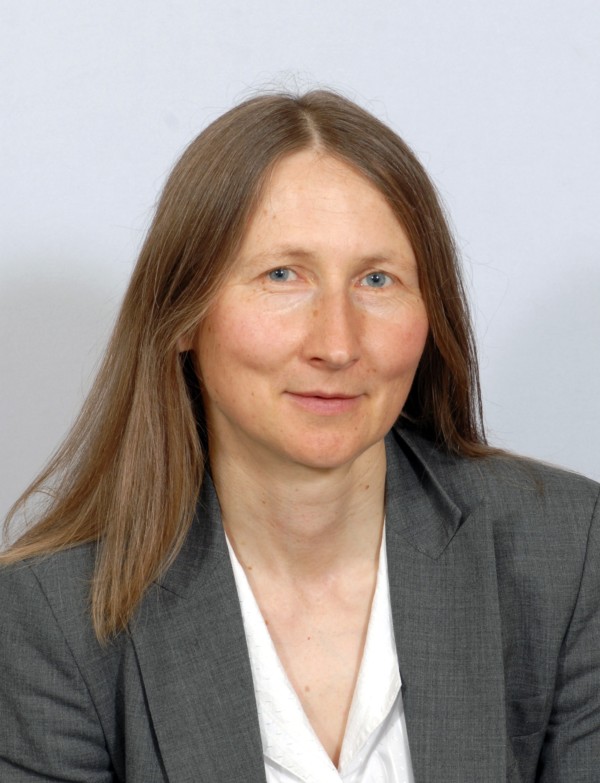 The project is led by Ariane Herrick, Professor of Rheumatology for the BRC's Musculoskeletal (MSK) theme, and supported by a £216,773 grant from the charity.
It will involve 30 patients from Professor Herrick's clinics at Salford Royal, which is a specialist centre for scleroderma for patients from all over the North West.
She said: "Patients often bring photos on their phones to show us the state of their skin in between appointments, and we know from discussions with them that they feel comfortable about recording their ulcers in this way. We also know that ulcers can bring a good deal of pain and stress, as well as the risk of wounds getting contaminated.
"We aim to create an app that will be a useful tool in measuring healing in clinical trials on finger ulcers, which will help to identify effective new treatments. Helping the development of new treatments will ultimately improve quality of life, reducing disability and pain."
The research team also includes Professor of Digital Epidemiology, Will Dixon – an expert in the collection and analysis of data direct from patients using their own technology, such as smartphones and smartwatches – Professor Chris Taylor, Professor Mark Dickinson and Dr Andrea Murray, all of The University of Manchester.
Dr Murray, Senior Lecturer and MSK Public and Patient Involvement and Engagement (PPIE) Lead for Manchester BRC, added:
"We're really excited to launch this project which is due to commence recruitment very soon. We're hoping the final version will really help find the best treatment for each patient.
This project is a fantastic example of how Manchester BRC encourages collaboration between different clinicians and researchers, to improve health and care for patients, and provide a 'One Manchester' approach."
The three-year project will start recruiting patients at Salford Royal this winter and is sponsored by The University of Manchester.
An original version of this article was published on the Northern Care Alliance Research website.