BRC lupus researcher awarded grant for 'brain fog' pilot study by Arthritis Society in Canada
Dr Michelle Barraclough, Research Associate for the NIHR Manchester Biomedical Research Centre's (BRC) Musculoskeletal theme, has been awarded funding by the Arthritis Society in Canada to investigate 'brain fog' in lupus patients.
People with lupus can often struggle with mental fatigue – often called lupus fog –  which affects cognitive functions like memory and attention, and can have a major impact on their day-to-day quality of life. However, the cause of this symptom is not fully understood and there are few effective treatment options available.
Through a $50,000 grant from the Arthritis Society in Canada and additional funding from Manchester BRC, Dr Barraclough will spend a year at Toronto Western Hospital, part of the University Health Network, to carry out an international pilot study into brain fog, to investigate the condition further and help develop future clinical trials.
Working within the team of Rheumatologist Dr Zahi Touma, she will look at how functional Magnetic Resonance Imaging (fMRI) – which looks at blood flow in the brain – can be used to understand how the brain works when people with lupus perform memory and attention tasks, and how it affects their fatigue.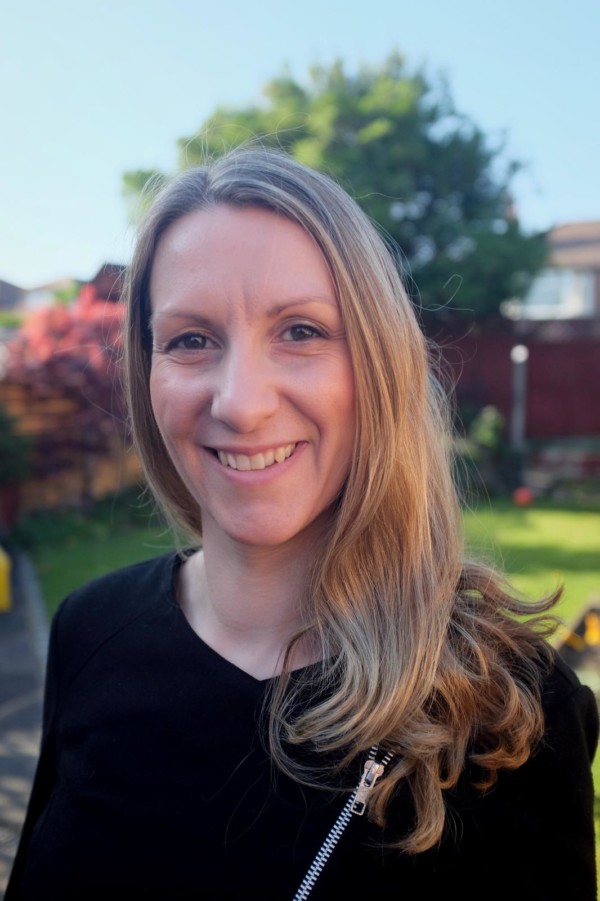 Speaking on the announcement, Dr Barraclough said:
"I am grateful to the Arthritis Society in Canada for this fantastic opportunity to further research this important topic and am looking forward to being part of this collaboration between Manchester and Toronto.
People with lupus can often struggle with cognitive tasks and memory. This can have a massive impact on everyday tasks and quality of life, often making things like writing a shopping list or helping your child with homework difficult and tiring.
"The exact causes of lupus fog are still unclear and this limits treatment options. Through this project I'll be using fMRI scans to understand what's happening in the brain when patients perform cognitive tasks. Hopefully this will give us a better understanding and, through further research, eventually lead to better treatments for this debilitating condition."
Professor Ian Bruce, Director of Manchester BRC, said:
"This project really demonstrates the ability of Manchester BRC to not only work with colleagues across different fields and disciplines within Greater Manchester, and with other BRCs across England, but internationally too.
"The Arthritis Society of Canada and colleagues in Toronto really share the BRC's vision to transform scientific research and bridge the gap between pioneering care and treatments. I look forward to seeing how Michelle gets on with this important research over the next year."
Dr Sian Bevan, Chief Science Officer at the Arthritis Society for Canada, said:
We're pleased to support Dr Michelle Barraclough's research on 'brain fog' in people living with lupus, through the awarding of a Postdoctoral Fellowship Award. It's wonderful to see the award matched by the NIHR Manchester Biomedical Research Centre to further support her research.
"We hope the information gleaned from Dr Barraclough's work will help improve the quality of life for people living with lupus."
Michelle's placement will run from February 2021 to February 2022. She also plans to share regular blogs throughout the project, which will be posted on the BRC news page.