Manchester launches national project to understand changes in radiotherapy treatment for lung cancer patients during COVID-19
A new national project investigating changes in radiotherapy services during COVID-19 has been launched by a team of Manchester cancer clinicians.
The project, Lung Radiotherapy during COVID-19 (COVID-RT Lung), aims to build a national database assessing radiotherapy treatments for lung cancer patients during the pandemic, and how this has affected patient outcomes. The project is also highlighting how NHS services across Greater Manchester are working as one to provide care and treatment for patients, as well as ensuring their safety during the pandemic.
Led by The Christie's  Professor Corinne Faivre-Finn, Dr Kathryn Banfill and Dr Gareth Price, and supported by the NIHR Manchester Biomedical Research Centre (BRC), it is hoped the project will shed light on changes in the management of lung cancer patients and treatments during the COVID-19 pandemic, and its impact on patients outcomes.
Professor Faivre-Finn is a researcher in the BRC's Advanced Radiotherapy theme, alongside roles as Professor of Thoracic Oncology at The University of Manchester, and Honorary Consultant at The Christie. She recently published guidelines into radiotherapy treatments for lung cancer patients during COVID-19, alongside other UK oncologists.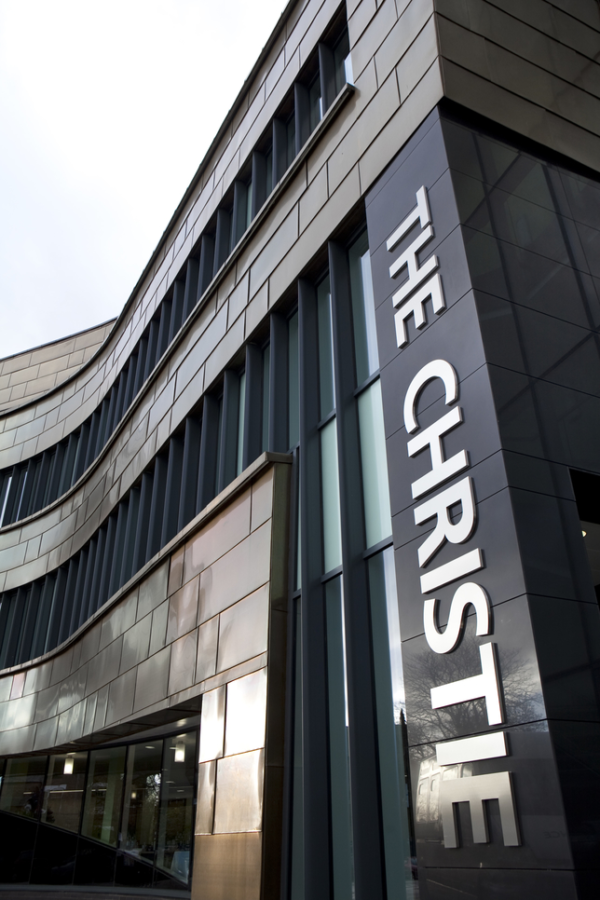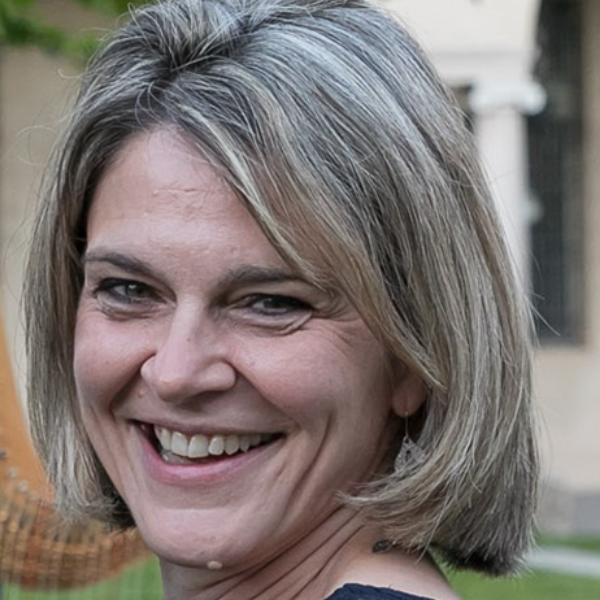 She said:
"The COVID-19 pandemic presents many challenges to treating lung cancer patients. Lung cancer patients undergoing radiotherapy often have multiple medical problems. They are at much higher risk of severe complications from COVID-19, which may require a hospital stay or ventilation to help them breath.
"The pandemic means we will likely have to make some changes to services and treatment across the whole of the UK for quite some time, until we have a vaccine. Our recent recommendations aim to make treatment as safe as possible by reducing the number of hospital visits, which minimises the risk of exposing patients to coronavirus in hospital. This is done by altering the dosage or length of radiotherapy treatments, with some patients being given a high dose of targeted radiotherapy instead of surgery, while others will have fewer radiotherapy sessions but with an increased dose.
"With the COVID-RT Lung project, we're working with hospitals across the UK to build a national picture on how radiotherapy treatments are changing to manage these risks. We now need to understand whether these changes will affect outcomes for patients."
Dr Kathryn Banfill, Clinical Research Fellow at The University of Manchester, added:
"COVID-RT Lung collects data on all lung cancer patients having radiotherapy during the COVID-19 pandemic, including those having these adapted radiotherapy schedules. We're looking at data on a patient's age, gender, other medical conditions, level of fitness, as well as cancer treatment and outcome, to understand the effect of changes in UK radiotherapy guidelines and services during the pandemic.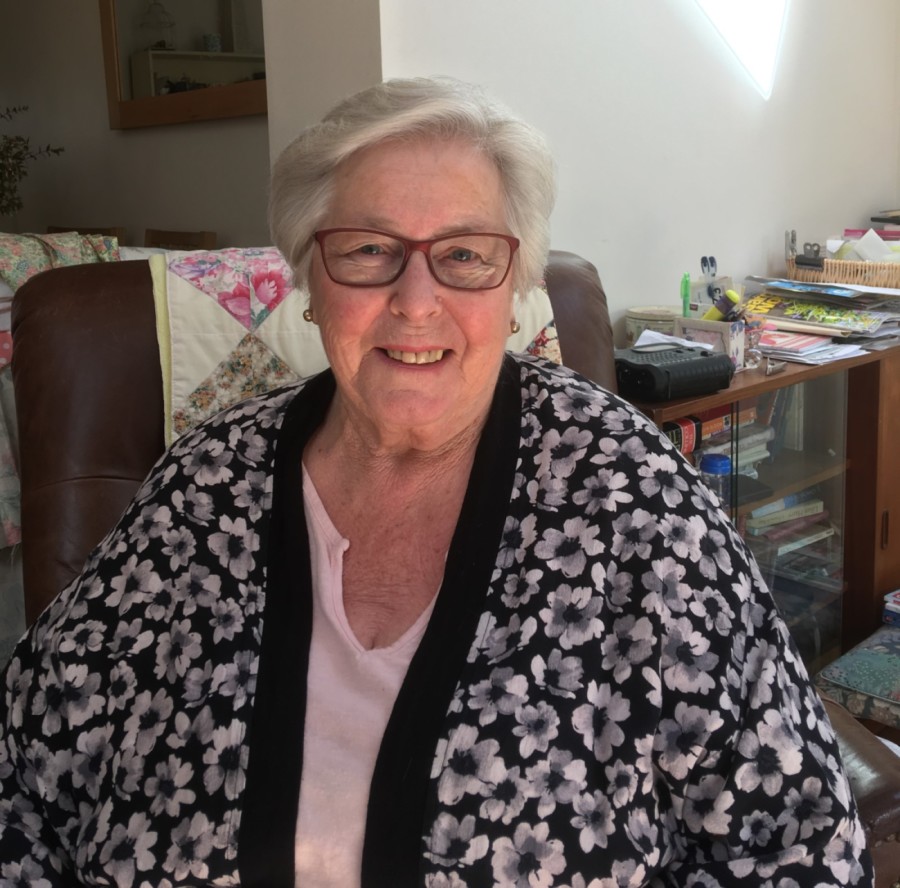 Noreen Ingham, 76, from Gatley near Manchester, underwent radiotherapy for early stage lung cancer in April 2020 at The Christie. Data on her treatment is being used in COVID-RT Lung. She said:
"I was a smoker up until the age of 50, until my dad died from lung cancer. It really affected me, and three years later I managed to give up smoking for good.
"I'm always happy to help doctors and have taken part in research studies in the past. My lung cancer was picked up during a study for ex-smokers. The doctors then did various tests and I was sent for a scan of my lungs where they found a mark which was lung cancer.
"My treatment was initially meant to be surgery to remove the tumour at Wythenshawe Hospital. This was right at the start of lockdown. The team said I would need to recover in intensive care, where many COVID patients were being cared for. I was at higher risk due to other health conditions. After discussing my options with them, we decided radiotherapy at The Christie would be just as good for treating the type of tumour I had and mean I wouldn't need to recover in hospital.
Dr Banfill explained my radiotherapy would be done over three sessions at a slightly higher dose, instead of five, so that I didn't have to go to The Christie as much. This was all done in a week, and other than feeling a little more tired than usual, I've not had any side-effects or pain. I've been doing my gardening and jobs at home as normal since. I've got two little tattoo marks on my chest which was to guide the radiotherapy, so that's given me a bit of street cred with my grandkids.
"The staff at The Christie and Wythenshawe Hospital have been wonderful throughout. During lockdown my son was in intensive care for COVID-19 at Wythenshawe Hospital. He's now recovering, but at the time it felt like my choice to have radiotherapy instead of surgery meant COVID-19 patients like him got the care they needed, so I'm glad I made that decision."
Rajesh Shah, Consultant Thoracic and Lung Transplant Surgeon at Wythenshawe Hospital, cared for Mrs Ingham during her consultations at MFT. He said:
"Depending on how advanced their cancer is, patients with lung cancer will undergo surgery here at MFT or receive radiotherapy over at The Christie, or sometimes even both, as part their treatment.
"We look at each patient's circumstances and diagnosis and discuss which treatment is most appropriate for them in a multi-disciplinary team meeting. For those who receive radiotherapy, we work closely with colleagues at The Christie to ensure a smooth transfer between consultations and treatments, so that they receive the best possible care and to minimise stress during what is a difficult time for patients – especially during the current pandemic.
With Mrs Ingham's cancer being at an early stage and best suited for radiotherapy, we felt it was appropriate and would spare her the risks of surgery during the pandemic. COVID-19 has brought about many changes right across the NHS, and it's important that, through projects such as COVID-RT Lung, we understand how to adapt while still delivering safe and effective care and treatment.
Each year in the UK around 47,800 people are diagnosed with lung cancer, with at least 50 per cent receiving radiotherapy as part of their treatment. The Christie treat around 1000 lung cancer patients each year with radiotherapy.
COVID-RT Lung will look at anonymised data for patients with stage I-III lung cancer, including those with a suspected or confirmed diagnosis of COVID-19, treated between April and October 2020. Patients treated under the new recommendations will be compared with those treated under standard of care before the COVID-19 pandemic.
So far COVID-RT Lung has 37 centres signed up to submit patient data and aims to collect data on at least 2000 patients.
The project is being run from The Christie and University of Manchester and supported by the NIHR Manchester Biomedical Research Centre (BRC), which is covering costs for the data collection system. It is also part of a national COVID-RT initiative led by the National Cancer Research Institute's (NCRI) Clinical and Translational Radiotherapy Research Advisory Group (CT-Rad), which is endorsed by the Royal College of Radiologists.