Manchester BRC researchers featured in national cancer exhibition
The work of NIHR Manchester Biomedical Research Centre (BRC) cancer researchers features in a new, national exhibition on cancer breakthroughs.
The exhibit, 'Cancer Revolution: Science, innovation, and hope', runs at the Science and Industry Museum in Manchester until March 2022. Supported by Cancer Research UK (CRUK), it explores the past, present, and future of how cancer is prevented, detected, and treated, through never-before-seen objects, personal stories, films, photography, and interactive exhibits.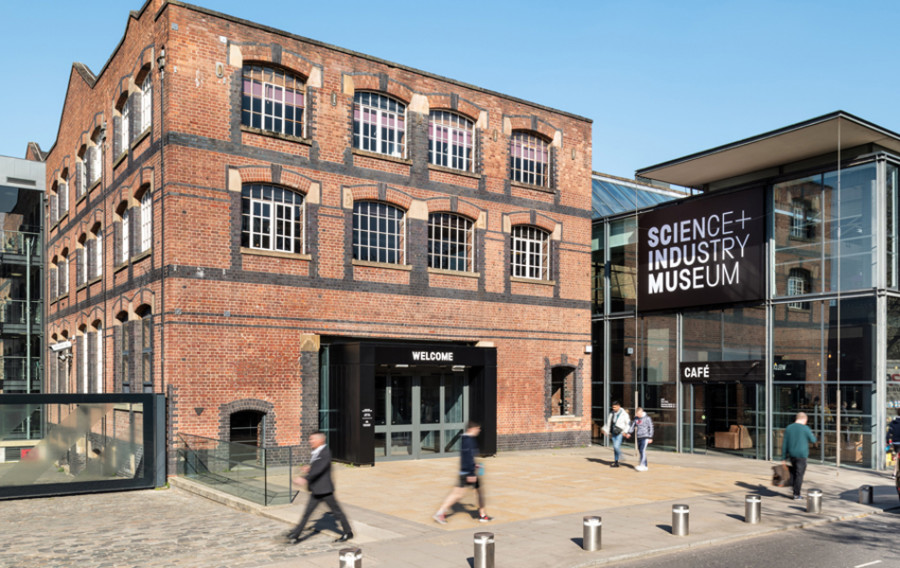 Featured in the exhibit are:
Dr Phil Crosbie, Early Detection Programme Co-Lead for the Cancer Prevention and Early Detection theme, and his work on the Manchester Lung Health Check programme
Professor Caroline Dive, Cancer Precision Medicine Theme Lead, and her work on circulating tumour DNA (ctDNA) and 'liquid biopsies' to detect cancer using blood tests.
Professor Karen Kirkby, New Indications and Combinations with Protons Programme Lead for the Advanced Radiotherapy theme, and research into Proton Beam Therapy at The Christie.
The Manchester Lung Health Check programme – run from Manchester University NHS Foundation Trust (MFT)'s Wythenshawe Hospital – invites current or former smokers for check-ups to spot signs of lung cancer sooner, using mobile screening trucks in supermarket car parks and other convenient locations. Launched in 2016 as research study in collaboration with The University of Manchester (UoM), it detected cancer in one in every 23 people screened, allowing patients to receive life-saving treatment.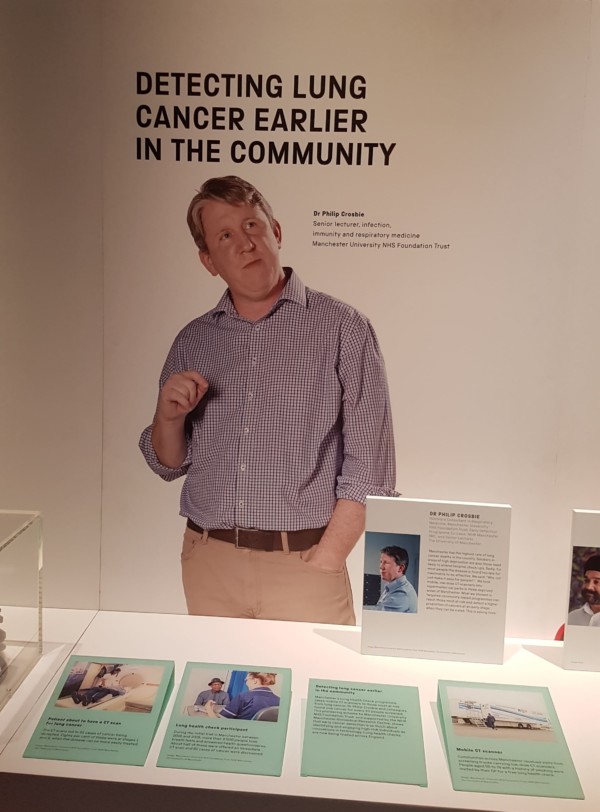 Professor Dive's work looks at how 'liquid biopsy' tests can find tiny fragments of tumour DNA circulating in the blood, and how these can be used to identify cancer sooner and monitor the disease in a less invasive way for patients than other tests.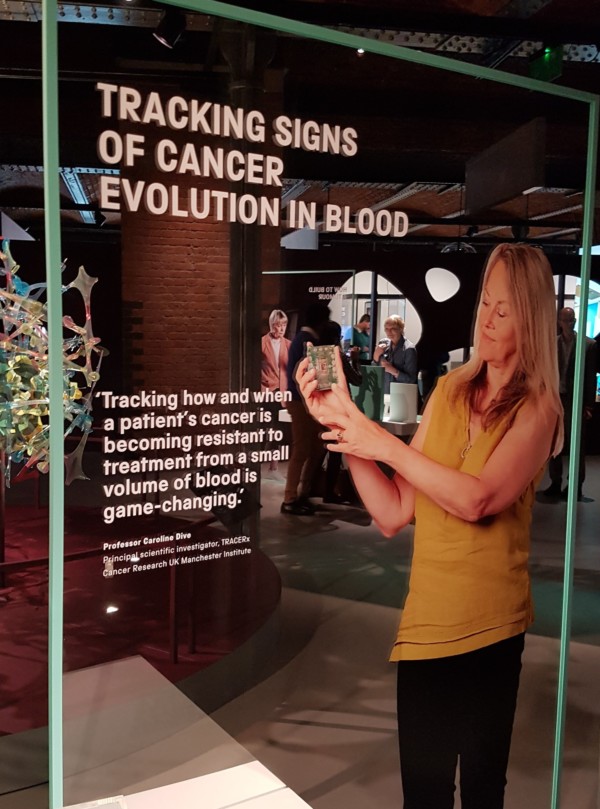 Her research on the CRUK TRACERx (TRAcking Cancer Evolution through therapy (Rx)) study also looks to understand how lung cancer tumours can become resistant to treatment over time, and how treatments can be adapted to combat this.
Professor Dive, who is also Director of the Cancer Research UK Manchester Institute and its Cancer Biomarker Centre at The University of Manchester, said: "Our research into liquid biopsies aims to detect cancer sooner and monitor for signs of its return or progression.
"Blood tests are a quick and non-invasive way of doing this for patients, meaning we can spot signs of cancer and get them treatment earlier.
"It's really incredible to share our work at the exhibition, and I hope people will enjoy learning about some of the amazing scientific breakthroughs in cancer, through the many wonderful displays and objects on show."
Proton Beam Therapy is a new radiotherapy treatment which opened at The Christie in 2018. Professor Kirkby's research explores which cancer patients may benefit from PBT instead of conventional radiotherapy, how to make treatment more effective and reduce side effects for different types of cancers, and how this can be used for patients with hard-to-treat cancers or those with other health conditions.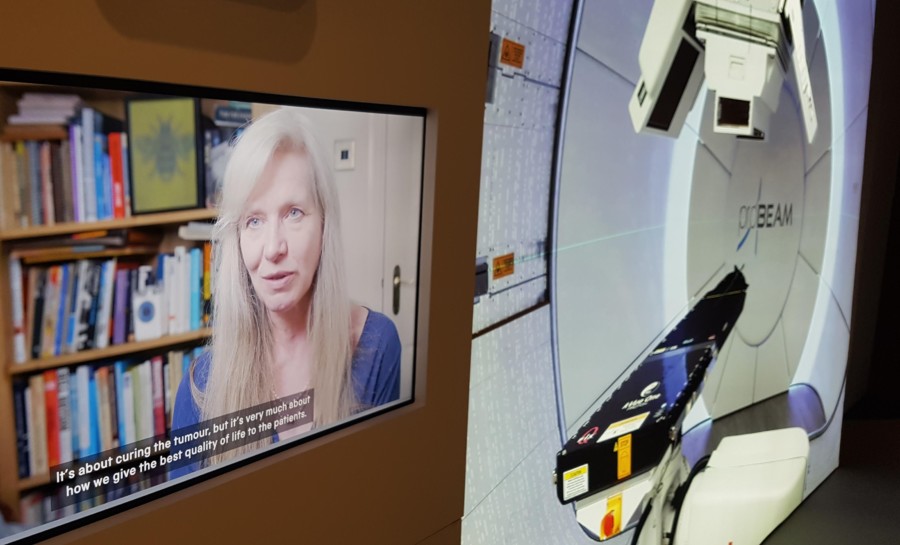 Professor Kirkby said: "Proton Beam Therapy has been a game-changer in radiotherapy treatment and means for certain cancers we can now safely deliver radiation to shrink tumours, with the benefit of sparing surrounding healthy tissue.
"This normal tissue sparing also makes proton therapy really useful for treating children as there is less chance of them developing secondary cancers later in life.
"Manchester really is leading the way when it comes to proton beam research, so it's a real privilege for the exhibit to start here and to share our work on these fantastic scientific breakthroughs."
Katie Dabin, Lead Curator of Cancer Revolution, said: "We are immensely proud to be able to bring to life for the very first time the awe-inspiring story of how far cancer treatment has come.
"Despite the advances in survival that have been made, there are still big questions to address. Why do treatments sometimes stop working? Why does cancer come back in some people but not others? How can we help more people with cancer live better and longer?
"While we can't cancer-proof our lives, more people than ever before can be treated or live with the disease for a long time and we can take agency in the face of it – from speaking more openly about it, being aware of its causes and symptoms, dispelling misconceptions and stigma, and being open to finding out more about it."
The exhibit is free (though booking is recommended) and runs in Manchester until March 2022, before moving to the Science Museum in London. For more information or to book tickets, visit the Science and Industry Museum website.