Manchester BRC Cancer Precision Medicine Lead Named Researcher of the Year
Professor Caroline Dive, Cancer Precision Medicine Theme Lead for Manchester BRC, was recently named the Faculty of Biology, Medicine and Health's Researcher of the Year at the University of Manchester's 2019 Distinguished Achievement Awards.
The awards recognise outstanding performance and significant contribution to the University, with Caroline recognised for transforming the field of biomarker research, and her commitment for nurturing the next generation of clinical and non-clinical cancer researchers in Precision Medicine.
Caroline leads on work to develop liquid biopsies at the Cancer Research UK Manchester Institute. She was presented with the medal by University of Manchester President Professor Dame Nancy Rothwell, at a ceremony on Monday 1 July.
Speaking on her award, Caroline said:
"I am totally thrilled to be one of The University of Manchester's Researchers of 2019 representing CRUK Manchester Institute and CRUK Manchester Centre. I have been working at the University of Manchester since 1990 and have witnessed its evolution going from strength to strength in the intervening decades. This University and the CRUK MI are truly wonderful places to work and it is my privilege."
"With our clinical colleagues at The Christie and hospitals across the city, brought together by the NIHR Manchester BRC, we will keep striving to develop and optimise precision medicine approaches for cancer patients with Manchester's signature team science ethos."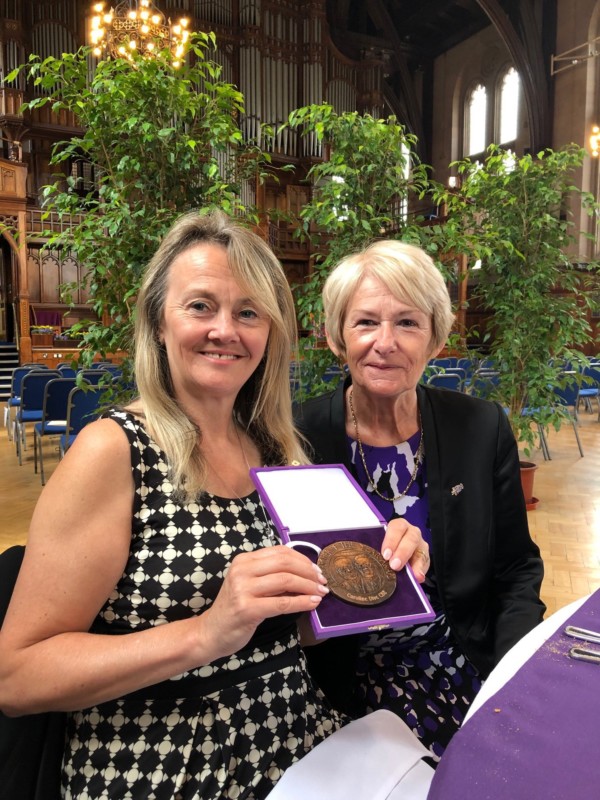 Professor Graham Lord, Vice-President and Dean of the Faculty of Biology, Medicine and Health, commented:
"Caroline has transformed the field of biomarker research and early clinical trial activities and, along with a commitment to nurturing the next generation of clinical researchers in Oncology, she has a pivotal role in establishing powerful alliances between academia, industry and the NHS"
"Caroline has outstanding leadership qualities and is very deserving of this award – her research is helping to create a world in which more people can survive cancer."