First global patient takes part in trial of new drug to treat rare inflammatory muscle disease
The first global patient has taken part in a clinical trial testing the effectiveness and safety of a new treatment for a rare inflammatory muscle disease.
Professor Hector Chinoy is the UK chief investigator of the study and Dr James Lilleker is a sub-investigator. Both are BRC researchers within our connective tissue diseases programme.
The study, which is sponsored by Ra Pharmaceuticals, Inc., is testing an investigational drug, zilucoplan, in patients with Immune-Mediated Necrotizing Myopathy (IMNM). The drug is designed to prevent the body's 'attack' on muscle cells, by blocking a component of the body's immune system called 'the complement pathway'.
IMNM is a chronic, severe, and debilitating autoimmune disease, where muscle damage causes weakness and fatigue.
Professor Chinoy, NIHR Manchester BRC researcher and Honorary Clinical Consultant at Salford Royal NHS Foundation Trust
"There are treatments to help manage its debilitating symptoms, but options are limited and non-specific, and there is not a cure for IMNM currently. If successfully developed and approved, this drug has the potential to become the first targeted therapy for patients with IMNM – which could vastly improve outcomes for people with the condition.
"This personalised approach, which allows doctors and researchers to predict more accurately which treatment and prevention strategies will work best for each patient, underpins all the research undertaken by our BRC and is at the heart of our precision medicine strategy."
The study aims to recruit 24 patients worldwide and the first patient began trial treatment at Salford Royal's Clinical Research Facility last month.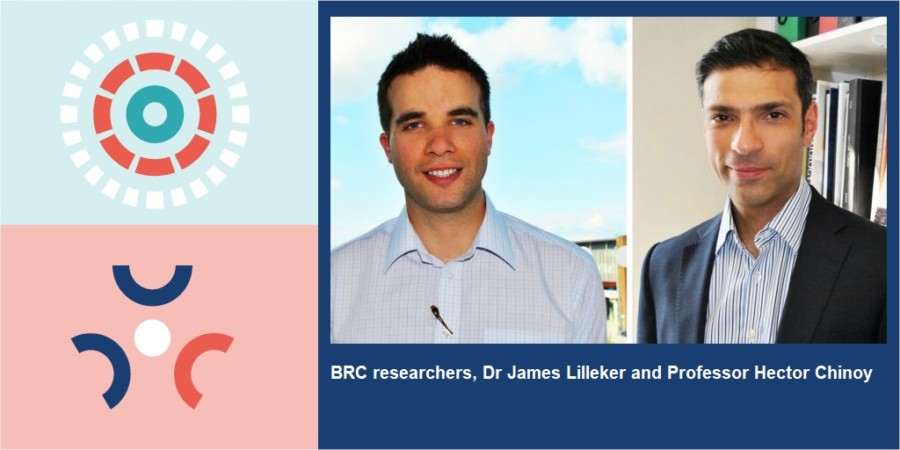 I'd like to extend my thanks to our first trial participant, as research ultimately can't happen without the people who take part in it."
Dr James Lilleker, NIHR Manchester BRC researcher
The study is a randomised, double-blind, placebo-controlled, multi-centre, phase II clinical trial. This means she and others taking part are put into treatment groups at random and are 'blinded' – so neither they or researchers know if they are receiving the trial drug or a placebo (inactive drug) – until the trial has finished.
Phase II means the drug has passed the early trial phases and researchers now want to find out more about any potential side effects and how well the treatment works in the body. Larger groups of patients are involved phase II trials, in this case people are taking part in hospitals around the world, as this is an international, multi-centre study.
You can read more about the 'phase II clinical trial of zilucoplan in patients with IMNM' on the Ra Pharmaceuticals website.