Louise James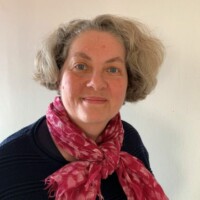 Manchester Biomedical Research Centre
Senior Research Project Manager – Living With and Beyond Cancer
louise.james22@nhs.net
Louise's working life has been spent in cancer-related roles. After finishing her PhD based at AstraZeneca and The University of Manchester, she worked as a postdoctoral scientist at the Paterson Institute at The Christie NHS Foundation Trust. Her focus was the development and application of new molecular chromosome mapping techniques to assess cancer tissue for genetic abnormalities.
Louise moved to become part of the cancer services management team at Manchester University NHS Foundation Trust where she acquired wide ranging operational experience and was involved in many cancer-related service improvement projects.
Louise is Senior Project Manager for Living with and Beyond Cancer (LWBC) at The Christie. This role focused on developing integrated clinical pathways of care, with a particular focus on late toxicities, locally and regionally. She helped to progress the Centre for Living Beyond Cancer Research and to develop the successful bid for a new LWBC research theme within the NIHR Manchester Biomedical Research Centre. As Theme Manager, she works with the clinical leads to deliver programmes of research focused on the cardiovascular and bone health consequences of treatment and timely identification of second and recurrent cancers for cancer patients.
Louise is Prince2 trained and holds an honorary contract at The University of Manchester as an Honorary Research Associate in Cancer Sciences within the School of Medical Sciences.