Lisa Miles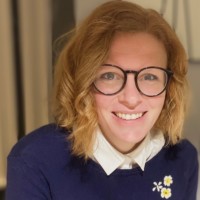 Manchester Biomedical Research Centre
Operations Director
lisa.miles@mft.nhs.uk
0161 701 2669

(will dial number if browser is configured)
Lisa has worked in biomedical research since 2006, managing a range of commercial, NHS and academic clinical trials and programmes. She previously worked at The Christie NHS Foundation Trust and Manchester Academic Health Science Centre (MAHSC) Clinical Trials Unit, and more recently at Manchester University NHS Foundation Trust as NIHR Manchester Biomedical Research Unit (BRU) then Biomedical Research Centre (BRC) Operational Manager within the Research and Innovation Division.
As Operational Director of the NIHR Manchester BRC, she works closely with the BRC senior leadership team and core management team to lead BRC governance. Lisa works with all research themes and strategic areas across the University and NHS partner organisations to drive the successful delivery of the BRC strategic objectives.
She has a BSC (Hons) in Natural Sciences from The University of Durham and an MSc in Clinical Research from The University of Manchester and is also a certified Prince2 Practitioner.
In addition to her role as BRC Operational Director, Lisa holds an honorary contract at The University of Manchester for previous work as a Senior Lecturer delivering a Clinical Trials module as part of the Pharmaceutical Industrial Advanced Training (PIAT) MSc. She received a Northern Power Women Futures Award in 2019 and is a member of the Autism@Manchester Steering Group which brings academics and clinicians together with members of the autistic community. Lisa is an NHS Clinical Entrepreneur Alumni through the NHS Clinical Entrepreneur Programme (CEP) – a workforce development programme delivered jointly by NHS England's Innovation, Research and Life Sciences group and Anglia Ruskin University.
Twitter: @Lisa_M_Miles