Emma Thorpe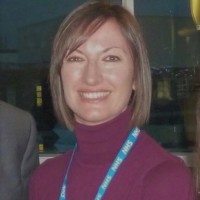 Manchester Biomedical Research Centre
Research Programme Manager – Cancer Prevention and Early Detection
emma.thorpe@nhs.net
Emma has worked in clinical research since 2002, in a variety of roles and across a number of disease areas, but predominantly in cancer. She has a BSc in Physiology from The University of Manchester and an MSc in Clinical Biochemistry from the University of London.
Emma works at The Christie NHS Foundation Trust and is an Honorary Research Associate at The University of Manchester. She manages the Cancer Prevention and Early Detection (PED) research theme and the Cancer Cluster at the NIHR Manchester Biomedical Research Centre (BRC), working with academics and clinical academics across The University of Manchester and various NHS Trusts.
Beyond the day-to-day management of this research theme, Emma is the Patient and Public Involvement and Engagement (PPIE) lead for the theme, contributes to the strategic direction of Cancer PED research in Manchester, suggesting new collaborations, new avenues of research, identifying areas of unmet need and jointly manages a team of project managers and coordinators who support cancer PED research.
She is also joint-lead for the Cancer Research Project Manager Network and sits on the Women in Cancer committee.