Dr Leah Holmes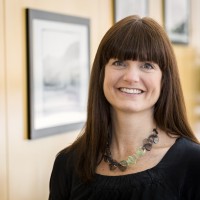 Manchester Biomedical Research Centre
Co-Director of Public Programmes
leah.holmes@mft.nhs.uk
0161 276 6614
Leah is Co-Director of Public Programmes at Manchester University Hospitals NHS Foundation Trust leading a programme of work spanning patient and public involvement, public engagement and education.
Prior to this she spent 5 years at the Wellcome Trust leading national direct activities for the public including In the Zone and The Crunch. Her career has also involved stints as a primary school teacher, forensic scientist and post-doctoral researcher. Leah's professional interests include how to reach and involve under-represented groups with research, arts-led experiences and the interface between face-to-face and digital activity, the relationship between engagement, involvement, and participation in research. When she's not working
Leah is mastering toddler taming skills on her two sons, and spending too much time on Facebook.