Seven Manchester researchers receive prestigious national appointments
Seven leading professors from across the National Institute for Health and Care Research (NIHR) Manchester Biomedical Research Centre (BRC) have been appointed Senior Investigators by the NIHR.
NIHR Senior Investigators are among the most prominent and prestigious researchers funded by the NIHR. They are outstanding leaders of patient and people-based research within the NIHR research community.
A total of 56 Senior Investigators have been appointed by the NIHR in 2023.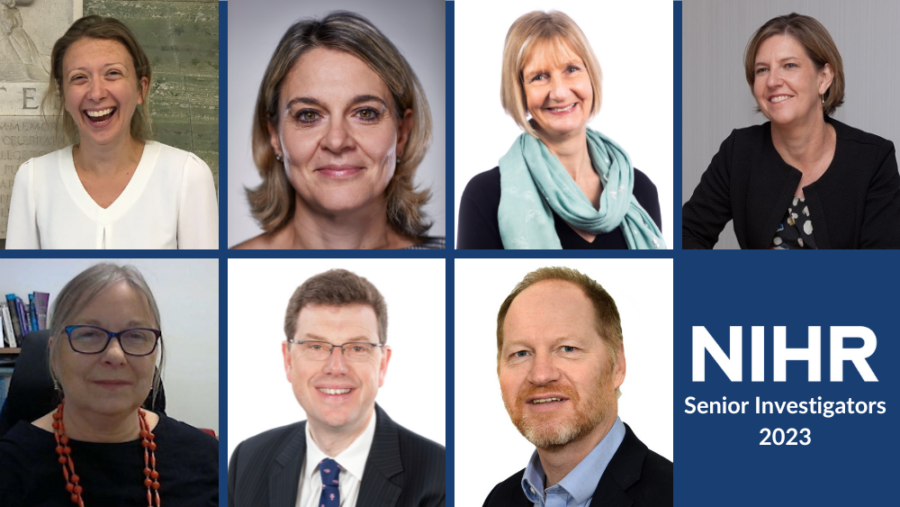 Newly appointed from Manchester BRC are:
Two current award holders have been reappointed:
Speaking on the announcement, Professor Ian Bruce, Director of NIHR Manchester BRC, said:
This is a highly prestigious honour for my colleagues and is testament to their fantastic expertise, leadership, and quality of research in their fields. Their outstanding work is making a real difference to the lives of patients.
Researchers are awarded Senior Investigator status based on their contributions to the NIHR, quality and volume of international research and its relevance to patients and the public, researcher leadership, and engagement of patients, the public and healthcare policymakers and planners.
In their roles, Senior Investigators are critical to the ongoing success of NIHR, helping to develop the health research capability for the challenges we must meet and enhancing the career paths of NIHR researchers. This includes participating as mentors in the NIHR mentoring programme.
NIHR Senior Investigators receive an award of £20,000 per year of appointment to fund activities that support their research.
For more information on NIHR Senior Investigators, visit the NIHR website.