NIHR IMID BioResource recruits its 10,000th volunteer in major milestone
Well over halfway to achieving the goal of recruiting 16,000 IMID patients, this milestone is remarkable considering the 2,000th volunteer was recruited back in February 2022. Yet it comes as no surprise after the IMID BioResource opened its 100th recruitment site at Addenbrookes Hospital in Cambridge back in December 2022, effectively ramping up recruitment into the cohort.
All of this would not be possible without the collaborative effort of the central IMID BioResource hubs in Manchester, Newcastle and Leeds, and the hard work of research teams at the 107 recruitment sites, each located at participating NHS Trusts.
Launched in Manchester in September 2020, the IMID BioResource is led by the NIHR Manchester Biomedical Research Centre (BRC), in collaboration with NIHR Newcastle BRC and NIHR Leeds BRC – with Manchester University NHS Foundation Trust (MFT) acting as sponsor and support from the NIHR Manchester Clinical Research Facility (CRF) and The University of Manchester.
What is IMID?
Immune-Mediated Inflammatory Diseases (IMIDs) are a wide group of common health conditions which cause inflammation in the body by triggering the immune system to fight itself. The cohort recruits patients with IMID conditions such as Rheumatoid Arthritis (RA), Systemic Lupus Erythematosus (SLE), and Psoriasis, and gives them the chance to be part of a national programme to support research into these diseases. During recruitment, volunteers give their consent, a small blood sample, and health and lifestyle information, which is then securely and responsibly stored in the NIHR BioResource national database and made available for use by academic , industry and NHS researchers once vetted and approved by our Ethics team.
Professor Ian Bruce, Director of the Manchester BRC, Consultant Rheumatologist at the Kellgren Centre for Rheumatology based at MFT's Manchester Royal Infirmary, comments on achieving the 10,000-volunteer milestone:
"We're delighted at the huge progress made in recruiting such a large number of patients ahead of schedule and we have now established a network of over 100 recruiting centres.
"This is a great achievement, so we'd like to thank every centre and every patient who's participated in the study to date."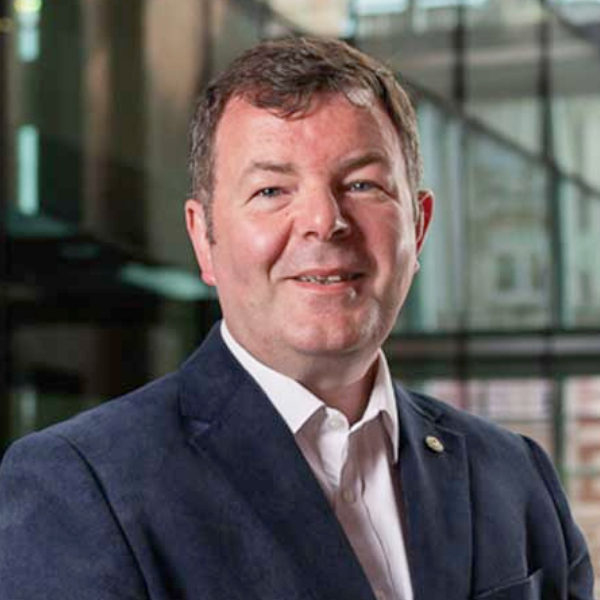 The value of having a large cohort
A large cohort effectively means that more data is available for researchers to use in their studies, which improves both the quality and accuracy of research, as it allows for more detailed analysis. It is particularly valuable to have such a large resource, because it provides sufficient data for studies of rarer disease sub-types, for which, typically, it can be difficult to enlist enough patients to be able to carry out analysis. As a result of the fantastic progress made growing the IMID BioResource to a 10,000-volunteer pool, we are now in a position to help researchers who want to look at these valid subsets.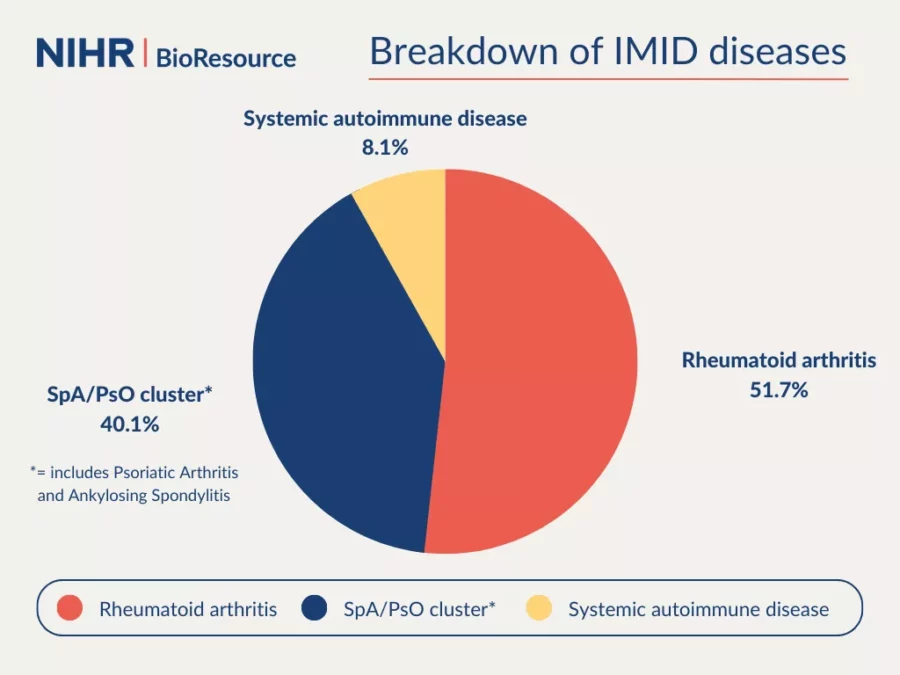 Stage 2 study applications
As recruitment numbers continue to grow, we expect to see an increase in study applications from both the private and Higher Education sectors. Areas of interest so far include RA treatment response, RA genotyping and the use of machine learning for SLE treatment.
IMID Chief Investigator, Professor Ian Bruce, comments:
"The steering committee has received several applications from academic researchers and commercial companies to use the IMID BioResource data, which are currently under review.
"In addition, we have met with further researchers who have submitted applications for the next steering committee review in June.
It is great to know that the patients we have recruited have generated interest for future research.
Are you an IMID researcher?
The IMID BioResource is available for researchers from academia and industry. You can find out more about how the IMID BioResource can support commercial research in our industry infographic. To discuss opportunities for collaboration with the NIHR IMID BioResource, please contact: imid@manchester.ac.uk
The NIHR BioResource covers a wide variety of disease areas, including Non-Alcoholic Fatty Liver Disease (NAFLD), Rare Diseases, Inflammatory Bowel Disease (IBD), Mental Health, and recently launched our DNA, Children + Young People's Health Resource (D-CYPHR) for 0–15-year-olds. If you are a researcher interested in working with the NIHR BioResource to support your workUsing our BioResource, please get in touch.