Musculoskeletal geneticist secures esteemed Wellcome Trust Senior Research Fellowship
Dr Gisela Orozco has been awarded a Wellcome Senior Trust Research Fellowship to continue her work in genomics to gain a better understanding of the biological mechanisms that drive rheumatoid arthritis, which will ultimately help identify new and improved treatment.
It is estimated that over 400,000 people in the UK have rheumatoid arthritis, a chronic and disabling disease of unknown origin. Around half of all patients fail to respond appropriately to available treatments, and so there is a need for new and more effective treatments.
A third of people with rheumatoid arthritis will have stopped working within two years of onset and half are unable to work within ten years, showing the big impact it plays on people's lives.
Dr Orozco, a Research Fellow at The University of Manchester, previously completed a Wellcome Trust Research Career Development Fellowship during which she developed strong interest in investigating how genetic variations affects gene function, and in turn, how this affects the development of disease.
Working within the Musculoskeletal Theme in the NIHR Manchester Biomedical Research Centre (BRC), Gisela will use her fellowship to try and identify which genes the rheumatoid arthritis risk variants affect and to understand how changes in the DNA sequence between genes cause rheumatoid arthritis.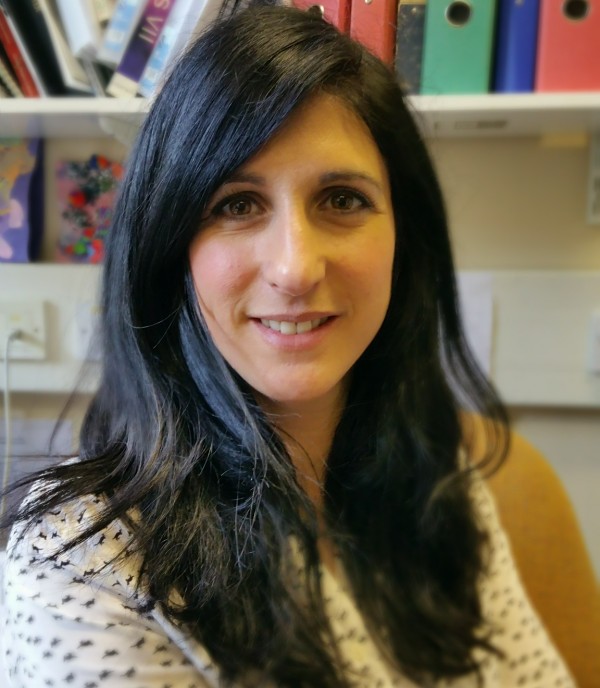 I am delighted to have been awarded a Wellcome Senior Research Fellowship. My aim is for my research to help improve treatment for those with rheumatoid arthritis in the future.
Dr Gisela Orozco
It is thought that the DNA changes control the activity of genes but the genes being controlled may lie some distance away. However DNA is folded so that the changes that predispose to rheumatoid arthritis and the genes they regulate are brought together. These folds are different in different types of cells.
Gisela will investigate how the DNA folds and how the changes in the DNA alter the way genes are regulated in cells from rheumatoid arthritis patients. This will provide information on the cause of disease and will suggest new options to treat rheumatoid arthritis, providing better patient care and improved outcome.
This is an exciting area of research and it is recognition to Gisela's hard-work and progress in the field of genetic variations, that she has been awarded this prestigious fellowship.
Professor Anne Barton, Musculoskeletal Theme Lead, NIHR Manchester BRC
Being able to identify which genes affect rheumatoid arthritis means going forward, Gisela will be able to identify drugs used currently to target the same genes in other disease and investigate their suitability for treating rheumatoid arthritis patients with the same gene variations. This will deliver a more personalised and targeted treatment and improve outcomes.