Manchester BRC Researchers Appointed as National NIHR Senior Investigators
Several leading researchers from the Manchester Biomedical Research Centre (BRC) have been appointed as Senior Investigators, in National Institute for Healthcare Research's (NIHR) latest round of annual appointments.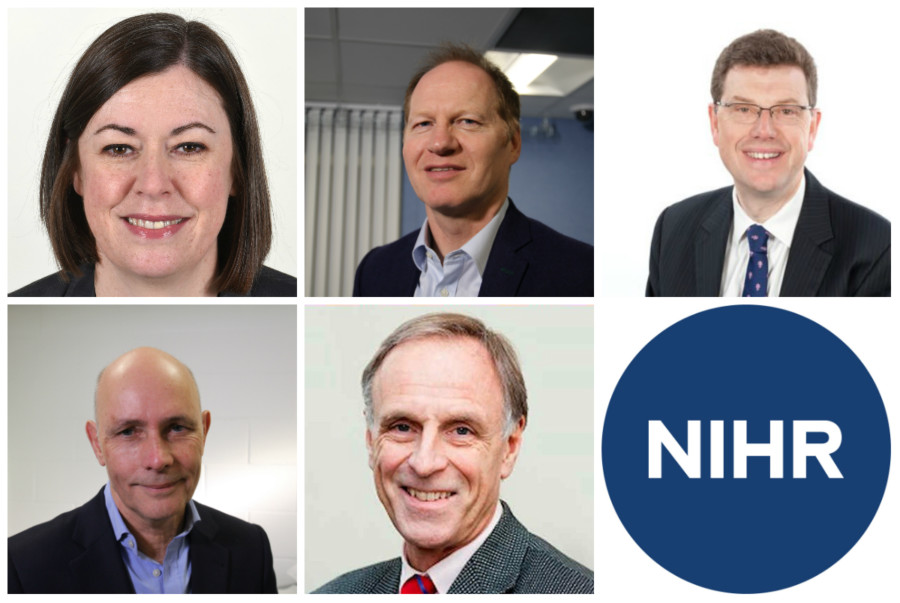 Senior Investigators are among the most prominent and prestigious researchers funded by the NIHR, and the most outstanding leaders of patient and people-based research within the NIHR faculty. Joining the ranks of around 200 active senior investigators are:
Professor Jacky Smith, Rapid Translational Incubator Cross-Cutting Theme Lead and Director of the Manchester Clinical Research Facility (CRF)
Professor Kevin Munro, Deputy Director of the BRC and Theme Lead for Hearing Health and Programme Lead for Minimising Risk
Professor Tim Illidge, Radiotherapy-Immunotherapy Combinations Progamme Lead
Professors Christopher Griffiths, Dermatology Theme Lead, and Ashley Woodcock, working within our Respiratory theme, were also named as emeritus Senior Investigators.
In their new roles, they will help provide research leadership to fellow NIHR faculty and colleagues within health and social care. This will include hosting fellows and mentoring trainees, speaking at national NIHR events, and acting as a key source of expert advice to the Department of Health.
Speaking on the announcement, Professor Ian Bruce, Director of Manchester BRC, said:
This is a huge personal honour for my 3 colleagues and is a reflection of their international reputations, research excellence and leadership in their fields. Our BRC and Clinical Research Facilities benefit hugely from their contributions and their research is making a real difference to the lives of patients.
Several BRC researchers have also been reappointed to the NIHR College of Senior Investigators, including:
The College hosts an annual event each autumn where Senior Investigators can network with their peers from other NIHR infrastructure across the UK.
Find out more about the role of Senior Investigators over on the NIHR website or view the full directory here.