Manchester BRC professor recognised as 'Outstanding Supervisor'
A Manchester BRC professor has been recognised for his contributions to nurturing the next generation of researcher talent.
Professor Iain Bruce, Manchester BRC, Hearing Health, Paediatric Lifespan Lead, and Professor of Paediatric Otolaryngology, at The University of Manchester, was named 'Outstanding Supervisor of the Year,' at the Postgraduate Research (PGR) Excellence Awards, hosted by The University of Manchester's Doctoral Academy.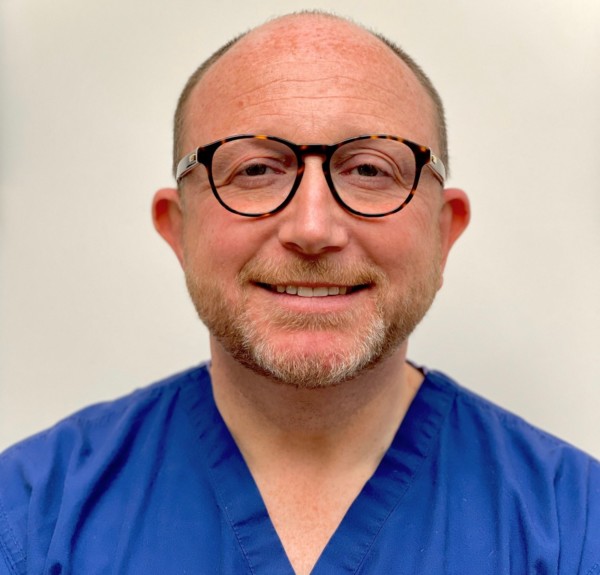 Professor Bruce, who is also Consultant Paediatric Otolaryngologist (ear, nose and throat surgeon), at Royal Manchester Children's Hospital (RMCH), part of Manchester University NHS Foundation Trust (MFT), has supported 14 PhD students during his career.
He said: "It's an absolute joy to support trainees and colleagues to achieve postgraduate research degrees.
"MFT provides access to support for early-years researchers at all stages of their careers, making it all possible. It's a great research environment to work in.
On a personal note, it's fantastic to see students evolve into the clinical academics of the future.
Professor Bruce is currently leading the Manchester BRC, 'Prioritising Outcomes in Children with Hearing lOss (PONCHO)' study. The aim of this research is to produce a set of core outcomes to be measured (including outcomes that are most important to children, young people and their families) after an intervention for hearing loss.
The awards ceremony took place alongside the Doctoral Academy Graduate Society Conference in April.
Professor Rick Body, Manchester BRC Innovation and Partnerships Lead, and Group Director for Research and Innovation at MFT, said: "MFT is committed to the development of new healthcare scientists, who can take research forward.
"This can only happen through the amazing commitment and support of senior research staff like Professor Bruce, and it is fantastic that his excellent contribution in developing our future researchers has been recognised in this way."