International research leaders meet with NIHR Manchester BRC to discuss research strategy
At the start of the year a panel of international experts from academia and industry visited Manchester for the first annual strategy workshop.
The panel of experts, who form the BRC's International Scientific Advisory Board (SAB), provide advice on the BRC's scientific and clinical strategies, and critique performance against international standards. The SAB, chaired by Professor Dermot Kelleher, Dean of the Faculty of Medicine, University of British Columbia, was set-up to ensure that the BRC's experimental medicine science is at the forefront internationally, linked in with NIHR and local infrastructure and most importantly serving the healthcare needs of the Greater Manchester population.
With the first anniversary of the BRC award approaching it was decided the inaugural SAB meeting should be held to review progress to date and future plans for the BRC.
Professor Ian Bruce started the day with an overview of the BRC and unique selling points, which include:
The opportunity to improve health outcomes in the region which encompasses some of the more disadvantaged communities in the UK
A vibrant innovation system in which the University and Greater Manchester Health and Social Care system brings unique opportunities
A ground breaking approach to patient and public involvement (PPIE) and engagement to best serve the communities the BRC represents.
This was then followed by each BRC theme and strategic support infrastructure (PPIE, training and communications) presenting a short overview on their area, challenges and opportunities, key achievements and research strategy going forward.
Once the presentations were complete the SAB presented their thoughts and opinions and as 'critical friends' formed a list of observations and recommendations.
The key observations were:
The BRC is established within a unique devolved health and social care system and will provide the opportunity to address health and social gain through innovation.
The BRC has exciting research capabilities coupled to excellent translational infrastructure in key areas of research.
The BRC was encouraged to maintain a clear focus on delivering its KPIs and evolve its vision to reflect its unique circumstances within the Greater Manchester Health and Social Care system.
The cross-cutting platforms were seen as a major strength and areas for focused development over the next 1 – 2 years.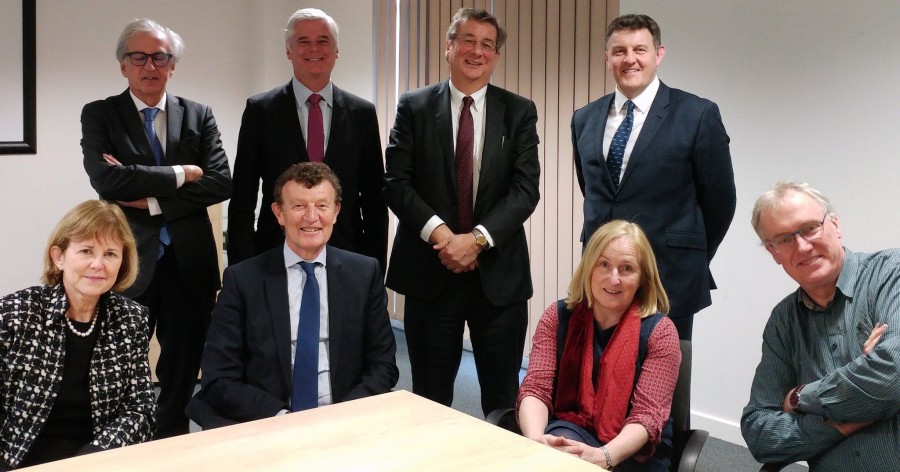 The SAB was impressed by the quality of research and innovation within the Manchester BRC and in particular by the tight community that has formed around the research and innovation agenda coupled to health care delivery in Greater Manchester. We hope that our recommendations are helpful to the BRC leadership and membership in the planning of the future of this BRC.
Professor Dermot Kelleher, Dean of the Faculty of Medicine, University of British Columbia
Professor Ian Bruce, BRC Director, added:
"As a BRC it is important that we continually review our strategy and performance, to keep at the forefront of experimental medicine and healthcare needs.
I'd like to thank the members of the SAB for giving up their time to critique and provide advice on our outputs and future plans, which has provided us with new insights and an independent viewpoint."