Manchester IMID BioResource participant encourages young people to get involved in research
A young lupus patient is encouraging others to take part in research, after she volunteered for the NIHR Immune-Mediated Inflammatory Diseases (IMID) BioResource.
Sally Hulse, 22, from Chester, is a patient at the Kellgren Centre for Rheumatology at Manchester Royal Infirmary (MRI) – part of Manchester University NHS Foundation Trust (MFT).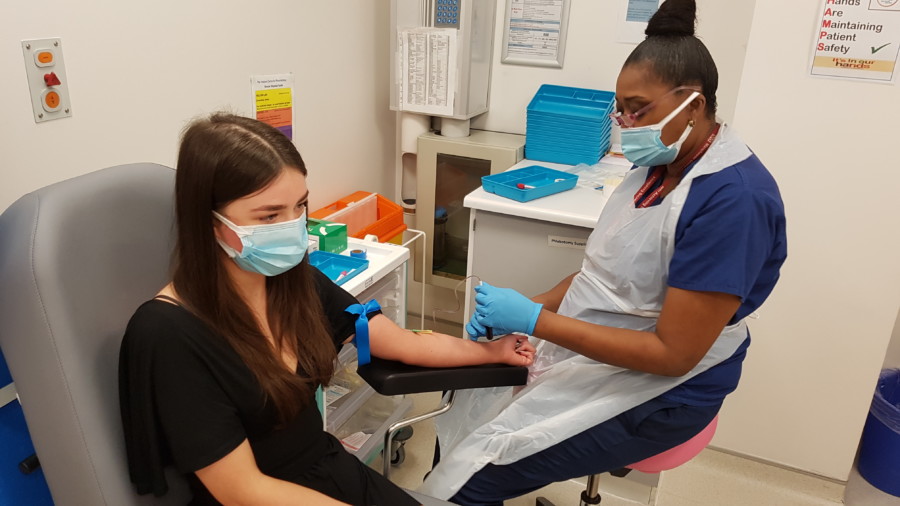 About NIHR BioResource
The NIHR BioResource is a network of 13 centres, which connect researchers to suitable volunteers – both with and without health conditions – who are available to be recalled for future research. The NIHR IMID BioResource forms part of this national project – recruiting patients with Immune Mediated Inflammatory Disease (IMID) conditions such as rheumatoid arthritis, psoriasis, and connective tissue diseases such as lupus. The project is a collaboration of northern NIHR Biomedical Research Centres (BRCs) – Manchester, Leeds and Newcastle – with MFT acting as lead centre and supported by the NIHR Manchester BRC, the NIHR Manchester Clinical Research Centre (CRF) and The University of Manchester.
Since launching in October 2020, staff at the Kellgren Centre have recruited more than 220 patients to the IMID BioResource. Sally volunteered during her routine appointment with Dr Ben Parker, Consultant Rheumatologist and Medical Director of the NIHR Manchester Clinical Research Facility (CRF) at the MRI, where she gave a blood sample and completed a questionnaire about her condition and lifestyle.
Sally's story
Only 20 per cent of Lupus patients are diagnosed before they are 18. The disease is also more common in women. Sally's diagnosis came when she was just 15.
She said: "I was just really unwell – I'd had flu, developed chest pains, and could never sleep. It took about a year to get my diagnosis with visits to different hospitals. Even though I was young, and it was a bit worrying at first, it was a relief to get my diagnosis."
Mild symptoms of lupus can include tiredness and skin and joint problems, while more severe ones can affect the vital organs and even be life-threatening. People with the condition often experience periods where their symptoms become worse (flare-ups) or settle down, and this can have a big effect on their day-to-day-life.
"I get very fatigued and get to the end of the day and just feel exhausted. There's also the day-to-day symptoms like headaches, but I'm doing quite well lately, so it's not as bad as it has been in the past.
"I think my medication has been the best it's been for quite a while, as well as just managing it yourself and learning more about your body, which I guess helps as you get older. I didn't really understand lupus when I was diagnosed, so didn't help myself but now I think it's knowing when to rest and when you've had enough and to listen to your body a bit more.
"My closest friends are so understanding of my condition now. Obviously, at first, it's hard to understand, especially when you're young. They check up on me and if I'm not feeling up to something then they'll be alright with it, but there's always that pressure you put on yourself as you don't really want to let people down on plans all of the time but sometimes it's just got to be done."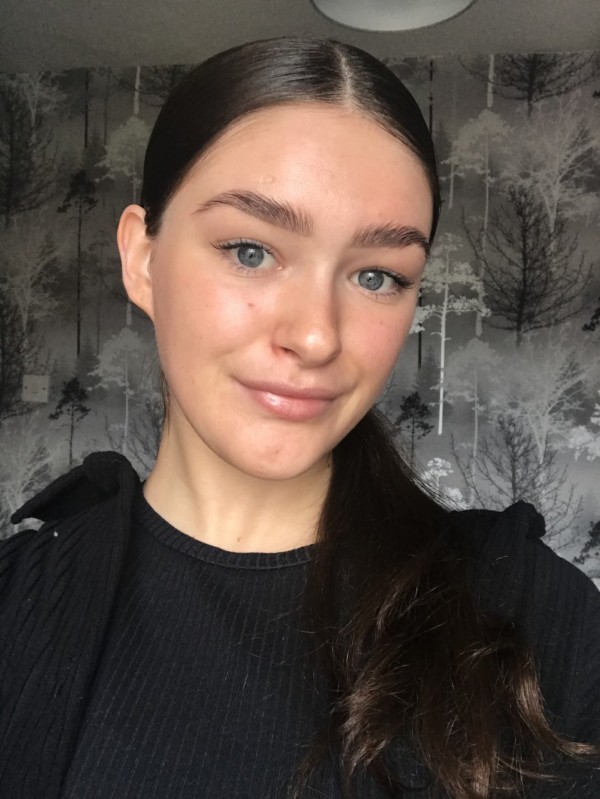 While lupus can start when women reach childbearing age, symptoms can be similar to a number of other conditions and this can make diagnosis difficult and mean many people aren't diagnosed until their 20s and 30s.
"I think I've met one other person who was diagnosed about the same age as me. Other than that, I don't really know any other young people with it, so I like to chat with her about it so we can understand and relate to each other, which helps me keep going. It's more relatable, as a lot of people my age just don't get it, as it's not well-known."
Why Sally wanted to be part of research
Having been involved in research before, participating in the IMID BioResource was an easy choice for Sally.
"I love being involved in research projects and did some on visits to other hospitals too. You feel like you've done something useful.
"My appointments at the Kellgren have always been with Dr Parker, which has been really great. Signing up to the IMID BioResource was really straightforward and the other staff there just let you know what to do and where to go for each stage and giving samples, and you just get on with it.
Obviously it's not fun to have a condition, but when you can turn it into a positive by being able to help it's just good to make that little bit of a difference and makes you feel a bit better about it, so it's always important to take part in studies when I come in to clinic.
"My mum was a midwife and has an autoimmune condition herself, so has always supported me with the medical appointments and helped me to understand my diagnosis and treatment. It's only recently that I've started to learn more about healthcare and being involved in research helps with that."
With the majority of participants being older, Sally also thinks it's important for more young people to get involved in research.
"I'd say do it. You've got nothing to lose. It's a good opportunity for you and helps you understand more about your condition and you're just helping others as well.
I think if doctors and researchers are doing something to help us with lupus, why not help them so they can help us?
"To know what care or treatments might be happening in the future and what people are looking into, it gives you a bit more hope for your future as well. That's why I think it's important for young people to get involved."