BRC Oncology professors receive prestigious honours from European Society
Professor Corinne Faivre-Finn and Professor Peter Hoskin – both Consultant Clinical Oncologists at The Christie – were awarded the prestigious honours in recognition of their outstanding work in the fields of radiotherapy and oncology practice and research.
Professor Faivre-Finn is Professor of Thoracic Radiation Oncology at The University of Manchester (UoM), and received the Honorary Physicist award. This is given to non-physicists who have made outstanding contributions to physics within the field of radiation oncology, and its development in clinical radiotherapy.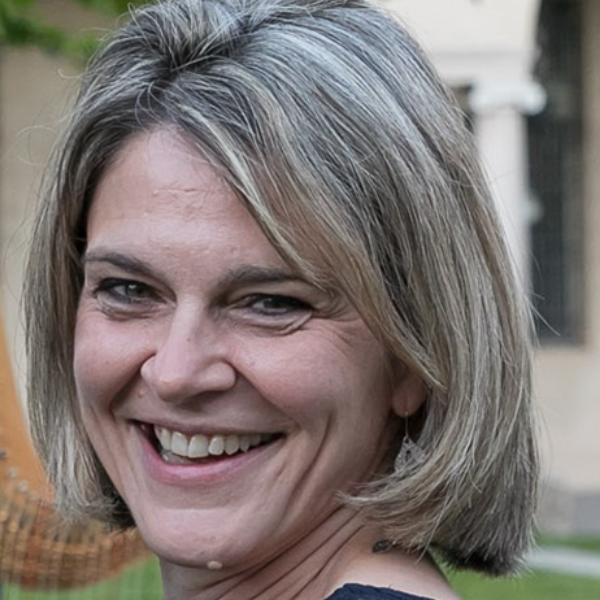 She specialises in the management of lung cancer and research into the development of new radiotherapy techniques and combined treatments. She has won several prizes for her work, including the 2019 International Association for the Study of Lung Cancer (IASLC) James D. Cox Lectureship award for Radiation Oncology, Varian award for research at ESTRO 2019, and Christie international research of the year 2016. She has also featured in more than 250 journals and publications, and has authored eight practice-changing trials and 13 highly cited UK and international lung cancer guidelines.
Professor Faivre-Finn said:
I am deeply honoured to receive the ESTRO Honorary Physicist Award. I have had the privilege during my career to work with some of the most amazing physicists in the field of radiation oncology and being recognised as 'one of them' through this award is very humbling.
"I strongly believe that multidisciplinary research in the field of radiation oncology is the route to clinical impact leading to significant improvements in cancer care."
Professor Hoskin, who is Professor of Oncology at UoM and an NIHR Senior Investigator, was awarded the Emmanuel van der Schueren Award. It is one of the society's highest honours, and recognises excellence in scientific research and researchers' contributions, education, and promotion within the field of radiation oncology.
The pair received their awards at the ESTRO annual conference in Copenhagen, Denmark, on 7 and 8 May, where they delivered acceptance lectures about their work.
BRC Advanced Radiotherapy Theme Lead, Professor Catharine West, added: "Congratulations to Professors Faivre-Finn and Hoskin on receiving such prestigious, and much-deserved, awards.
Manchester BRC's Advanced Radiotherapy theme aims to improve the effectiveness of radiotherapy for cancer and reduce side effects for our patients, and it is a huge privilege to have two leading researchers in Corinne and Peter supporting this effort.
"They are situated in a prime environment to further their work in their respective areas, with Manchester being a leading global centre for radiotherapy research, and home to pioneering technologies like Proton Beam Therapy and the MR-Linac at The Christie.