Hearing Device Research Centre
Did you know the NHS spends approximately £80 million a year on hearing aids alone?
The NHS buys one million hearing aids every year.
Hearing devices (which include hearing aids) are the primary treatment for hearing loss.
Manchester BRC has established the UK's only Hearing Device Research Centre (HDRC) to drive innovation in interventions for hearing loss and to accelerate the translation of new hearing technologies into the NHS.
The HDRC will and support the evaluation of all NHS devices to 2022.
This will drive health improvement for all by:
Shortening time to clinical delivery
Ensuring continuous management and monitoring of hearing technologies to provide the best patient outcomes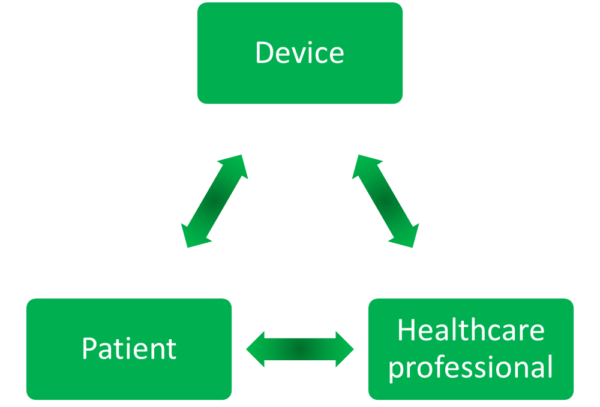 Our expertise
Through our partnerships and collaborations with the University of Manchester, Manchester University NHS Foundation Trust, professional bodies and charities, the HDRC offers industry access to a world class multi-disciplinary team whose extensive portfolio includes:
audiology
health informatics
hearing science
implants
acoustics
health psychology
auditory perception
graphene
signal processing
Working with industry
Our wealth of experience includes:
1.    The design and delivery of fundamental audiology technologies which are in clinical use today:
NAL-NLII  aimed at making speech intelligible and overall loudness comfortable.
CAM2 a method of fitting automatic gain control based on the audiogram of the user.
TEN (threshold-equalizing noise) test for diagnosing dead regions – designed to be quick and easy to administer and therefore suitable for use in clinical practice.
2.    Key involvement in shaping NICE clinical guidelines on hearing loss.
Our world-leading researchers can work with you to develop experimental protocols purpose-designed to quantify the benefits of new technology.
Contact our business engagement and contracts team manager Cath Wright.
Email: cath.wright@manchester.ac.uk
Tel: 0161 275 3440
Our facilities
Include:
24 channel loudspeaker ring
State-of- the-art paediatric and adult audiology booths
Clinical support and expertise of NIHR Manchester Clinical Research Facility
The UK's largest children's audiology and otology centre via Royal Manchester Children's Hospital
Research volunteer database
Training
We offer PhD opportunities funded by industry. Current opportunities include:
Fitting and intervention models for delivery of "over-the-counter" style hearing aids for those with mild-to-moderate hearing loss.
Benefit of bilateral compared to unilateral fitting of hearing aids.
Devices tailored to use in patients with dementia.
There's no better place than Manchester, the birthplace of audiology in the UK, and still the biggest trainer of clinicians in the UK; to house the hearing device research centre. It is a natural place to examine the complex relationships between patients, clinicians and devices.
Harvey Dillon Hearing Device Research Centre